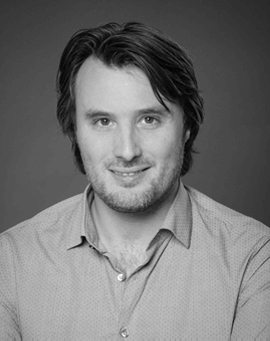 Lykle Hemminga graduated as bachelor of arts, Creative Engineering for Performing Arts at the Amsterdamse Hogeschool voor de Kunsten. His thesis "Spanning in de buitenlucht" was published in book form by the publisher ITFB. He started his career as freelance light technician and stage manager Dansgroep Krisztina de Châtel, Toneelgroep Amsterdam, Dogtroep, Onafhankelijk toneel and De Veenfabriek. In 2006 he started as a technical producer for hollands second biggest musical company V&V Entertainment. He worked at the productions Grease, Fame, Footloose, Hairspray, Legally Blonde, Annie and Spamalot. In 2010 he produced a traveling exhibition about location theater for the Theaterinstituut. As of 2012, Lykle was responsible for the technical production of Daddy Cool Netherlands and Mallorca, Sonneveld, Flashdance, Shrek De Musical, the theater tours of So You Think You Can Dance, and the Koninkrijksconcert to celebrate 200 years of the Kingdom of the Netherlands for Albert Verlinde Entertainment.
For Imagine Nation he started as a technical producer for the play ANNE and the build of Theatre Amsterdam. Since 2014, Lykle is responsible for all technical production at Imagine Nation including the musical Sky and the build of the theatre in Tokyo. Lykle leads the engineering, technical development and project management of StageAround and SceneAround systems around the world.
Over the years Lykle has built an extensive group of professionals around him that he works with usually including but not limited to engineering expertise, steel fabrication expertise, stage management, IT expertise to do with automation of the StageAround system as well as construction as assembly expertise. These professionals form a group which work together.