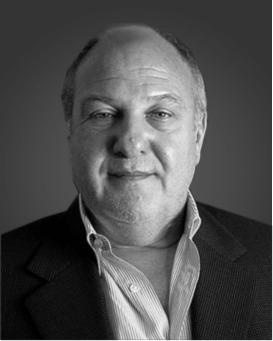 Head of the UK
Harvey Goldsmith is a legendary and visionary producer and promoter of rock concerts, Charity events and television broadcasts. He has produced, managed and promoted shows with most of the world's major artists,
including Bob Dylan, Jeff Beck, The Rolling Stones, The Who, Bruce Springsteen, Santana, Led Zeppelin, The Eagles, Luciano Pavarotti, the Bee Gees, Jools Holland, Bocelli, Yusuf Islam, Rod Stewart, Diana Ross, Jools Holland, Shirley Bassey, U2, Eric Clapton, Madness, Queen, Elton John, Pink Floyd, Sting, Genesis and Cirque du Soleil; and the Princes's Trust, Luciano Pavarotti's Farewell Tour, Live 8, Nokia New Year's Eve and The Merchants of Bollywood.
In 1978 Harvey Goldsmith promoted the first major global TV event The Concert for Kampuchea at Hammersmith Odeon featuring Paul McCartney, Queen and The Who, which raised over $2 million from worldwide sales to benefit the victims of Pol Pot's reign of terror in Cambodia and in 1985, Harvey Goldsmith organized the now historic Live Aid concert with Bob Geldof which raised £140 million for famine relief in Ethiopia and became an inspiration for hundreds of similar concert events. In 1996 Goldsmith was honored with a CBE in the Queen's Birthday Honours List.
Harvey Goldsmith has received numerous awards in recognition for his contribution to the music industry including the Chevalier des Arts et des Lettres from the French Minister of Culture as well as the 15th Music Industry Trust's Awards (MITS), and has been bestowed The British Order of Chivalry. Harvey was the instigator and producer of the Led Zeppelin show in London in December 2007 and in October 2008 Harvey produced 'Salute Petra', the official tribute concert to Luciano Pavarotti that was held in Petra, Jordan under the patronage of HRH Princess Haya Bint Al Hussein.
Harvey took over the management of guitarist Jeff Beck in 2008. Harvey is Chairman of the Foundation and Chairman of the Board of The British Music Experience which opened at the O2 Arena in March 2009 and. In September '09 Harvey produced the Tower Festival in the Tower of London which ran for 10 days.
In April 2010 Harvey was honoured with the International Music Person of The Year for his outstanding contributions to the Music Industry at the MUSEXPO by the City of West Hollywood.